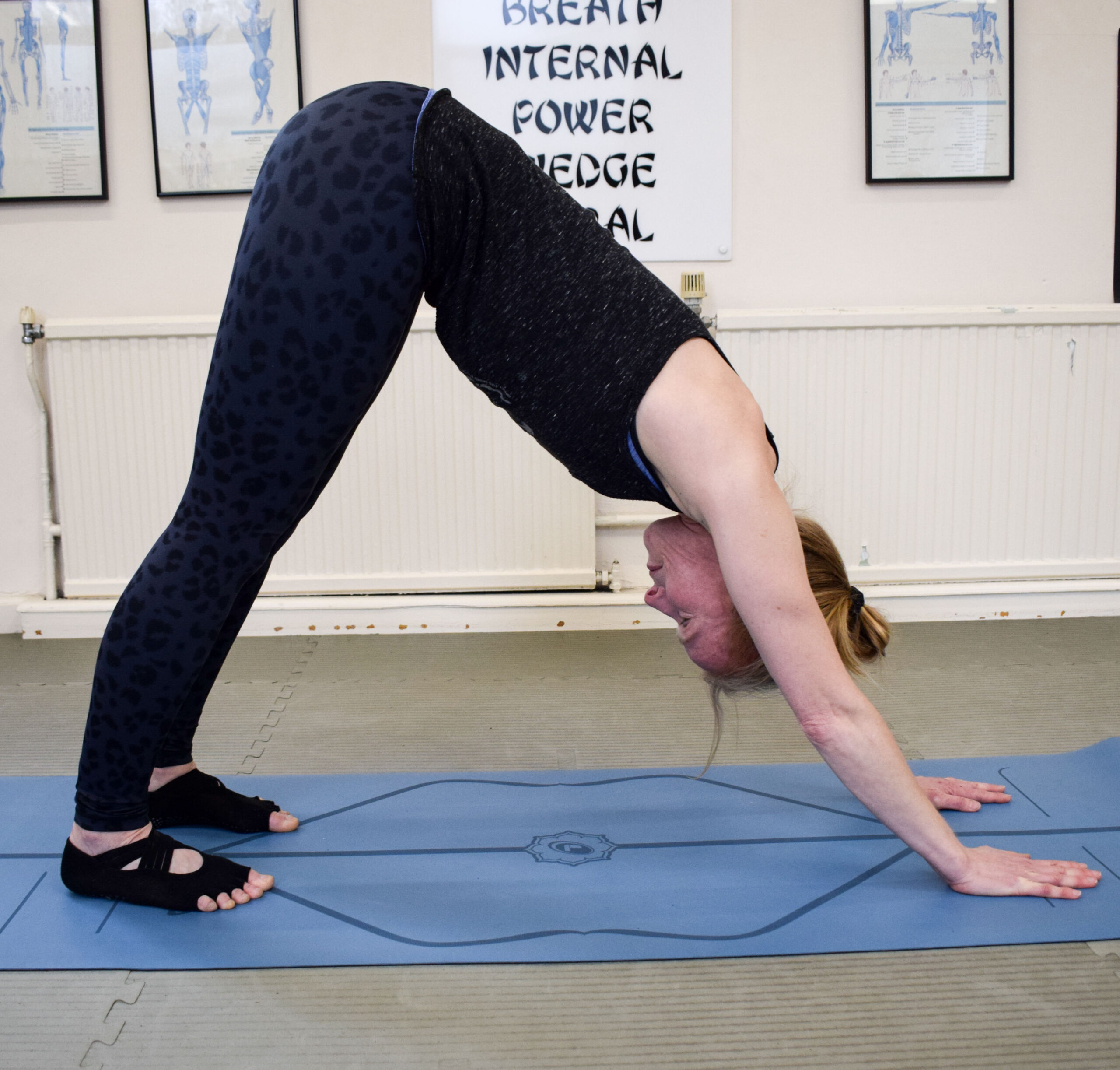 Yin Yoga with Angela Wallace
Are you looking to relax, de-stress and improve your sleep patterns?
Yin Yoga is a series of passive, gentle poses that are performed either seated or lying down and held for a number of seconds. Yin Yoga works on the connective tissue, fascia, ligaments and tendons by drawing on heat, oxygen and fluid movement created by the held poses.
Benefits of Yin Yoga:
Improved range of joint mobility, circulation and flexibility
Reduced stress & anxiety
Relaxation
Meeting new friends
BEGINNERS WELCOME,  Yin Yoga is suitable for all abilities and for anyone suffering with stress, anxiety, poor balance, restricted movement or recovering from illness.
Testimonials
Daniel and I have been training at Shi Kon for a few years. The dojo is always friendly and welcoming, Mikey and the team are enthusiastic and skilled teachers. They have continued training and coaching through two lockdowns with video classes and calls which have been great at keeping us motivated.
Since being in lockdown having the Shi-Kon platform has helped keep Harleen and Param active and I can see how much progress they have been making mentally and physically with their training. The 1-to-1 video calls have been beneficial as having that contact with Mikey and Caz has maintained their focus.
Since starting Shi Kon and working closely with Mikey and Caz, I can honestly say that the confidence and focus of Liam has changed for the better. Liam has missed the physical aspect of being in the Dojo but the 1-1 calls and online Kung Fu training has really helped him get through the days and feel better in himself. The welcoming, fun and friendly attitude from Mikey & Caz really shines and we are so grateful for all they do.
Sam has been attending Shi Kon Martial Arts for almost 2 1/2 years, he has progressed well and really enjoys his lessons. The lessons are always fun and energetic, all the children enjoy them and it's a pleasure to spectate. Mikey & Caz are very supportive and during lockdown have been doing weekly video calls, assessing and furthering Sam's Martial Arts journey. The Dojo is a warm friendly atmosphere, everyone is family and highly recommended!